The brochure from welcome2europe explains in english and in farsi which persons are at risk of deportation to Afghanistan and what options exist to prevent a deportation. Basically single men whose asylum application has been rejected are threatened with deportation – even if they have been living here for many years.
Furthermore there are information from the Bavarian Refugee Council in german and dari/persian that might be helfpul to fight against a deportation.
Further information and reports can be found on the Homepage of the Bavarian Refugee Council and Homepage of the Refugee Council in Hessen. Unfourtunately most information are in german only.
If you are threatened to get deported to Afghanistan, we recommend that you contact a counseling center or lawyer as soon as possible. Here you can find information on how to find a counseling center. You can also call us at any time and we will support you in your search!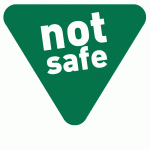 Afghanistan is not safe.
The right to stay for everyone.